LUDIC Senja Bi-wire Jumpers
dennis
Where other brands raise their prices, Ludic stays firm to their believes: affordable playfulness!
Ludic 
Senja
 Bi Wire Jumpers , gives you an improvement over the standard stamped jumpers, we use ofcourse very high-purity copper and solid conductors to prevent both electrical and magnetic interaction and strand to strand interaction,this eliminates EMI noise, and have a low capacitance & resistance and are ideal for non-coloration of your audio signal.
Ludic 
Senja
 use audiophile-grade connectors with spade and fork connectors , they are compatible with 8mm and 6mm binding posts (world standard sizes), and they are very rigid, professionally soldered, and because of this they are protected against corrosion and have less resistance.
Ludic 
Senja
 is a top of the line solution and super durable , and yes we think they look great!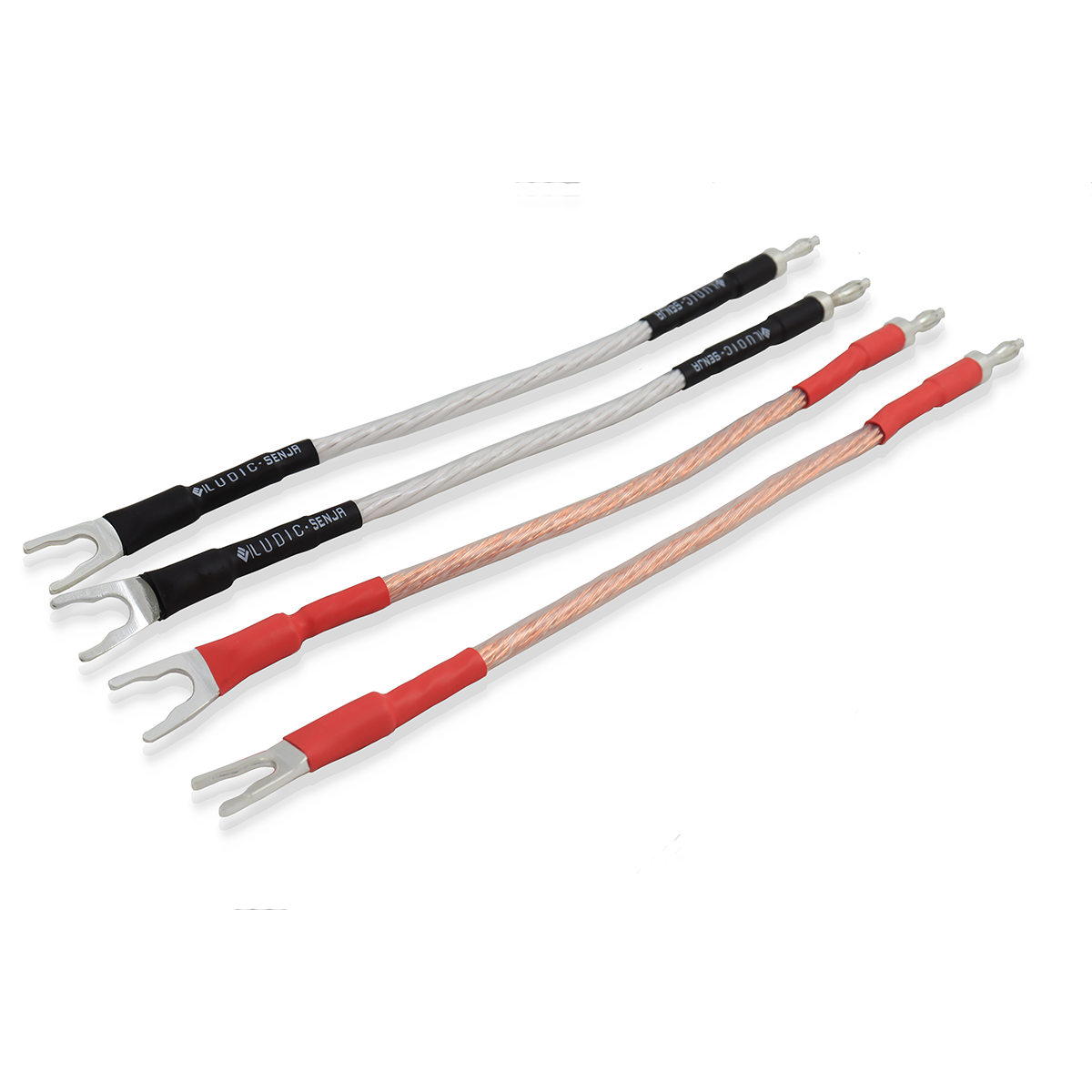 Material: silver and copper plated
Length: 25cm
Package: 4 pcs
Connector: banana spade plug silver plated